Detox Classic Smoothie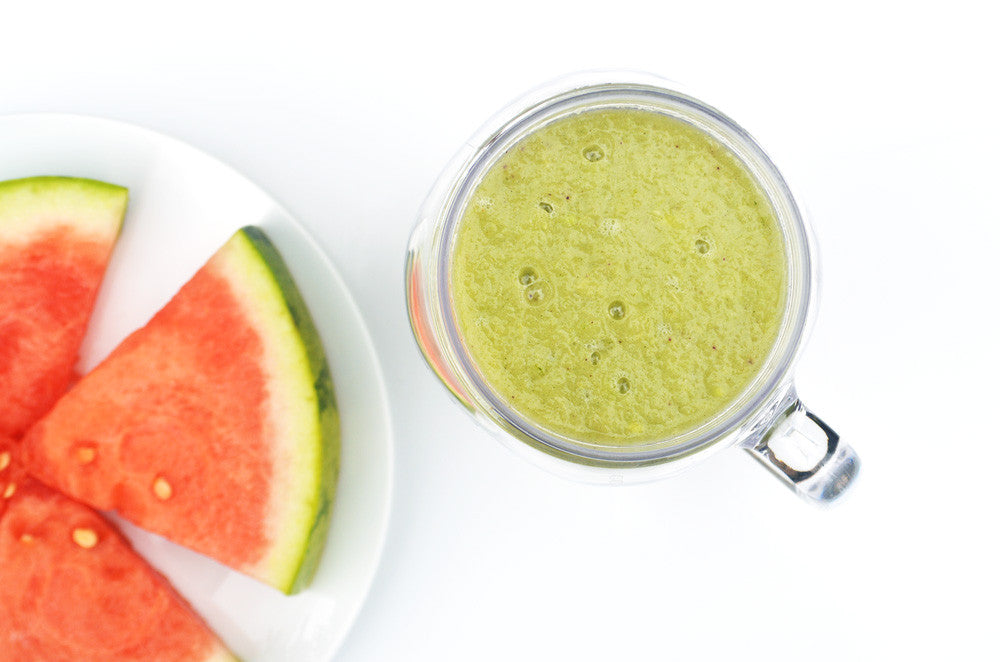 Ingredients
700ml chilled filtered water
400g pineapple
Fresh ginger (large chunk/to preference)
Juice of 1 lemon
6 celery sticks
1 avocado
2 tsp Minvita Detox Superfood Mix
Recipe
Kick-start your body's natural cleansing processes with this nourishing smoothie. Every ingredient has been consciously selected to support full body detoxification; give your skin a glow and stop you grabbing a mid-morning croissant!
The Detox Classic Smoothie perfectly complements our new Detox Superfood Blend, combining wheatgrass, chlorella, alfalfa and raw acai berry in one convenient, affordable powder. You can get the full ingredients lowdown here.
Note: this smoothie is light and zesty. To sweeten things up, trade half your avocado and/or celery for some chopped green apple. You can also reduce the lemon juice by half, replacing with an extra splash of water. You'll still be doing great things for yourself.
It's cleansing time (makes 4 large smoothies)!
1. Pour the water into the blender. Chop the celery sticks and ginger into medium chunks and blend until smooth.
2. Add all remaining ingredients and blitz again.
3. Serve immediately or add to an airtight container and chill.
4. Tag us in your Detox Classic pics on Twitter, Instagram, Facebook &/or Pinterest!
In addition to the Detox Superfood Blend, we've launched a new energising mix – Minvita Energy Superfood Blend. Read all about both here.
Join now for free Monthly Minvita Mail and benefit from exclusive Minvita discounts & giveaways, plus wellness tips & recipes!