Hot Mulberry Cacao Milk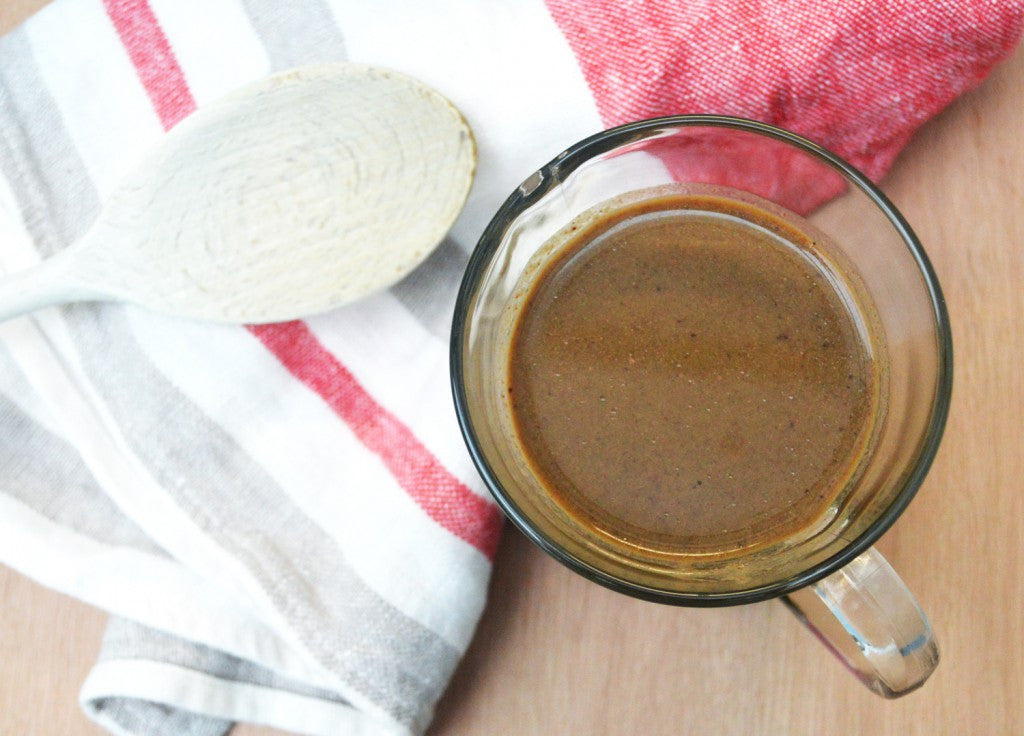 Ingredients
3 tbsp Cacao Nibs
1 cup unsweetened Almond Milk
1/2 tbsp Mulberry Superfruit Powder
Pure Maple Syrup to taste
Recipe
This recipe comes as emergency TLC and a cosy indulgence against this weather (the autumn gales really have found their way to Britain!). Call us romantic, but we want to see families welcomed with steaming cups of Cacao Milk and friends gossiping over this blend. And really, we do want to see it – send us your pics via Twitter, Instagram & Facebook!
You'll see this is a double superfood blend, using just four whole-food ingredients. As ever, we're catering to the whole family here with this fully plant-based (dairy-free and vegan-friendly) recipe.
Quantity: makes 1 rich serving! For a lighter milky finish, remove a half to a whole tablespoon of cacao nibs.
1. Blitz your Cacao Nibs into a fine powder. We used an electric seed grinder, but a high powered blender should also do the trick.
2. Add all ingredients to a pan and heat at a low-medium temperature until simmering. Keep stirring throughout. Note: we actually add the Maple Syrup last to get a feel of the consistency, but this is by no means essential.
3. Once all the nibs have melted, pour into a mug. And if you have any stray nibs, simply pour through a sieve.
Serving tip: for the ultimate indulgence, or to turn this from drink to dessert, sip alongside one or two of our Rooibos Matcha Cookies.